Click Here for a free book on Diabetes and Your Feet!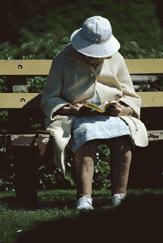 Diabetes is becoming more and more common, mostly due to the increased overweight population in America. Many times a podiatrist is the first to diagnose diabetes secondary to an issue that arises in the feet. Diabetes related issues include numbness, non-healing wounds, or chronic infection. It is essential that all people with diabetes see a podiatrist regularly and our doctors at Gentle Touch Foot Care will be more than happy to provide you with the proper diabetic foot care.
According to the American Diabetes Association, about 15.7 million people (5.9 percent of the US population) have diabetes. When diabetes is present, higher blood glucose levels can damage a whole range of body tissues and organs.
Care of the feet are essential to diabetics because of the direct effect diabetes has on the feet for three important reasons.
Peripheral Neuropathy:Diabetes can cause peripheral neuropathy which is damage to the nerves causing a painful or numb sensation.
Decreased Circulation :Diabetes can lead to poor circulation, which slows the healing process when damage occurs, such as ulcers.
Increased infection:Diabetics are at an increased risk for infection and are slower to resolve infections due to poor circulation.
Because of these issues, diabetics are more prone issues such as: completely insensitive foot, foot ulcers, foot deformities like Charcot foot, and persistent infections in the feet. The best course of action is to prevent all of these problems from occurring and see Dr.Theall for an immediate consultation of your feet.
Gentle Touch Foot Care will play an important role in the prevention and management of complications of the foot in those with diabetes. Advice will be given on how to reduce the chance of damage occurring, how to prevent it and what to do if something goes wrong. Regular foot care from a podiatrist is a key way to prevent problems from developing in those who are at risk. Diabetic shoes and insoles are another way to manage pressures beneath the feet that could become ulcers.

Don't wait to call our office if something goes wrong. Waiting a few days to see what happens can be the difference between a good outcome and a poor outcome. The more proactive you are with early prevention and treatment the better off you will be with less of a chance for unnecessary complications.
Simple Tips to Caring for Your Feet
Take care of your diabetes. Work with your health care team to keep your blood glucose in your target range.
Check your feet every day. Look at your bare feet for red spots, cuts, swelling, and blisters. If you cannot see the bottoms of your feet, use a mirror or ask someone for help.
Be more active. Plan your physical activity program with your health team.
Ask your doctor about Medicare coveragefor special shoes.
Wash your feet every day. Dry them carefully, especially between the toes.
Keep your skin soft and smooth.Rub a thin coat of skin lotion over the tops and bottoms of your feet, but not between your toes. Read more about skin care.
If you can see and reach your toenails, trim themwhen needed. Trim your toenails straight across and file the edges with an emery board or nail file.
Wear shoes and socks at all times. Never walk barefoot. Wear comfortable shoes that fit well and protect your feet. Check inside your shoes before wearing them. Make sure the lining is smooth and there are no objects inside.
Protect your feet from hot and cold. Wear shoes at the beach or on hot pavement. Don't put your feet into hot water. Test water before putting your feet in it just as you would before bathing a baby. Never use hot water bottles, heating pads, or electric blankets. You can burn your feet without realizing it.
Keep the blood flowing to your feet. Put your feet up when sitting. Wiggle your toes and move your ankles up and down for 5 minutes, two (2) or three (3) times a day. Don't cross your legs for long periods of time. Don't smoke.
Get started now.Begin taking good care of your feet today. Set a time every day to check your feet.
To learn more about diabetes and how it can affect your foot health, please click on the link American Diabetes Association
For more information, contact our East Orange office at 973-673-FOOT (3668) .